ELM Construction LLC is excited to announce an immediate opening for a full time Interior Designer.
Read More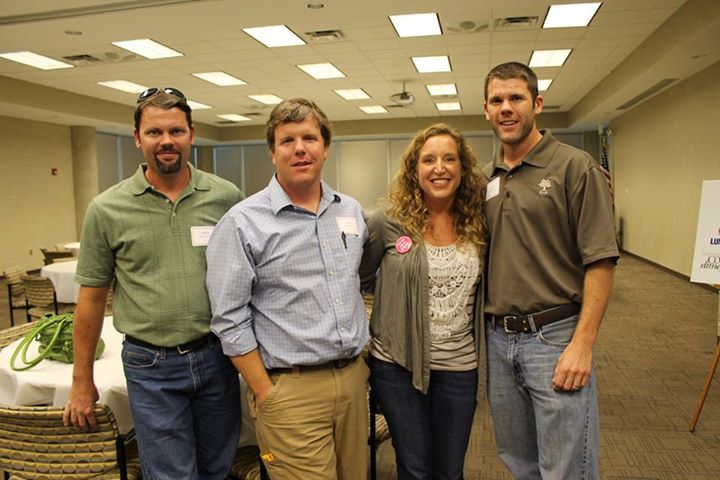 Work somewhere you can actually make an impact!
"Bookkeeper / Office Manager"
Company Profile
ELM Construction LLC is a small, family owned, residential and light commercial construction company based in Vestavia, Alabama that primarily serves the "Over the Mountain" Area. Since our first project in 2008, we have seen steady and consistent growth and plan to continue our growth by adding only the best available team members and partners.
General Summary of the Position
The Bookkeeper / Office Manager position is a full time staff position that performs a variety of administrative and support duties requiring knowledge of office procedures and a strong understanding of construction accounting / bookkeeping principles as well as an understanding of the organization, programs, and procedures related to work of the company. The Bookkeeper / Office Manager is responsible for the daily management of Sage 100 Contractor accounts receivable/payable, company payroll, State/Federal Tax payments and other human resource functions of ELM Construction LLC (ELM). The position also handles administrative tasks such as coordinating meetings, project reports, verbal and written communication with vendors, customers, contractors and subcontractors, managing company files, distributing mail, and managing office supplies. This is an internal office role (typically) that requires strong time management skills, written and oral communication skills, and organizational skills. The Bookkeeper / Office Manager also promotes positive customer relations and presents a professional image of the organization to visitors and the general public.
Duties and responsibilities (essential functions) include, but are not limited to, the following
Process invoices and other accounts payable transactions.

Enter all transactions into Sage 100 Contractor financial software with appropriate job cost links or labeled with appropriate expense tags.

Evaluate AP transactions and pay in timely manner, taking advantage of all available discounts when suitable for ELM.

Monthly reconciliation of P&L and Balance Sheet

Tracking YTD completed job financial performance versus budget

Determining work in progress (WIP) % complete reports and adjusting revenue and expenses accordingly

Up to date Job Cost Reports

Maintaining employee files, and hiring and firing procedures

Local, State and Federal regulatory and tax compliance

With Builder and Project Manager, ensures proper documentation is filed (i.e. EPA lead paint, etc…)

Insurance compliance, including preparing and representing ELM at insurance audits

Maintaining up to date Subcontractor agreements, tax and insurance information

Office organization and filing

Creates Customer Contract Documents from Templates

Tracks sales leads, referral sources, conversion rates and sales activities as needed to help forecast future sales. Assists with sales process as needed.

Setting up and updating Job Binders and building job templates in Buildtools, Sage 100 Contractor, etc for tracking financial performance

Creates dashboards and worksheets as needed to track projects in progress and future projects for the purposes of scheduling and forecasting revenue.

Tracks scheduled progress payments and assists in collecting from Clients as needed

Creates Change Orders with assistance from Project Manager and assists in collecting payments from clients as needed. Works with Designer to adjust contract prices for 'Allowances' as needed via customer Change Order.

Creates Invoices from scheduled payments or from Time and Material Contracts as needed

Process bi-weekly Payroll, annual 1099's, w2's and perform all other tax reporting as needed

Evaluates company processes and proposes improvements

Assists Builder with tangential business management such as rental and investment properties.
Additional Job Duties include
Understands Company Process and Capabilities and is capable of talking to customer prospects in a professional and qualified manner

May be required to Assist Builder or other ELM team members with additional work as needed to keep activities on schedule

Creating or reviewing schedules, estimates, scopes of work, etc

Communicating with Vendors, subs, building officials, etc as needed to keep work moving forward and on schedule

Updating or improving document templates to create a more efficient process

May be required to visit job sites, coordinate access or site logistics or perform light field work as needed to keep jobs on schedule.

Ability to clearly and concisely communicate with all stakeholders using a variety of media including verbal face to face and by phone, by text and by email.

Able to communicate with customers and coworkers in a professional and workmanlike manner.

Assists as needed with Pre Construction checklist, such as neighborhood letters, Job signs/permits, placards, etc.

Assists as needed with ELM Marketing or Branding activities such as newsletters, advertisements, social media, etc. Contributes to the overall success of the company.

Attends and/or conducts team meetings as needed to communicate.
 
Intangible qualities
Capable of working on multiple tasks simultaneously.

Ability to communicate clearly and concisely both orally in person and over the phone and in writing via text message and email.

Must be able to work diligently to complete tasks at hand without distraction. Must understand the urgency of completing work in the most efficient manner possible.

Must possess solid work habits such as maintaining a clean and safe worksite and present themselves in a professional and workmanlike manner.

Must be prompt and reliable in attendance.

Must be respectful of all customers and their property.

Must maintain a productive and agreeable attitude in all interactions with customer, vendor and company personnel
 
Education, Training and Experience
5+ years of relevant experience or equivalent field and classroom background.

College degree is a plus, but not required.
Work Context
This position is primarily an administrative/office position and the physical demands described here are representative of those that must be met by an employee to successfully perform the essential functions of this position. Reasonable accommodations may be made to enable individuals with disabilities to perform the essential functions.

Sit

Use computer equipment perform close-work and screen work

Use hands to finger, handle, or feel

Reach with hands and arms

Talk or hear and communicate using the English language fluently

Lift and/or move up to 25 pounds
Special Requirements
Must possess or be able to obtain a valid and appropriate state driver's license prior to employment and provide employer with a good driving record.

Must maintain reliable method of transportation.
The position can be a full time position and the pay is negotiable depending on experience.
Please note: This job description is not intended to be all-inclusive. Employee may perform other related duties to meet the ongoing needs of the organization.
If you'd like to apply for or would like more information about this position, email your resume or questions to jobs@elmconstructionllc.com.